Harvest trail campaign
In August 2013 we started a 3 year campaign to help employers and employees working on the Harvest trail to understand their rights and obligations at work.
Every year seasonal harvest workers follow the Harvest Trail of ripening fruit, vegetables and other crops around Australia. From January grape picking in the Hunter Valley to autumn apples in Tasmania, October mangoes in the Northern Territory and cherries at Christmas time. The horticulture and viticulture industries employ many travellers and seasoned harvesters.
Why the Harvest trail?
Our experience of working with employers and employees in the horticulture industry has shown there is often:
confusion about employer obligations, including how to use piece rate agreements
a lack of understanding about grower's obligations when using a labour hire service.
What are we doing about it?
From tomatoes in northern Queensland to strawberries in Victoria and cucumbers in Western Australia we're talking to growers and workers about:
minimum wages and conditions, including piece rates
record keeping and pay slips
labour hire and supply chain issues.
Our campaign isn't just about auditing growers. We want to find out what's happening out there and what problems growers face when dealing with workplace laws.
We'll be visiting and revisiting growing regions during the campaign and working with industry associations to build ongoing relationships. - Find out more information on the Fair Work Ombudsman website.
Vietnam has followed through on its intention to effectively ban imports of Australian fruit from 1 January, 2015.
Vietnam has issued no import permits for Australian fruit and vegetables for this year, citing concerns about fruit fly.
No produce is currently being traded.
Horticultural exports to Vietnam were worth $40 million last year.
The tablegrape industry made up $32 million of that, and Michelle Christoe from the Horticultural Exporters' Association says that's where the ban will hit hardest.
"There is no alternate market that has a clear trade path for the black table grapes, in particular the Midnight Beauty," she said.
"They won't get the same sort of returns on the local market, and at the moment we do have an oversupply of table grapes on the local market."
Vietnam has expressed particular concerns about Mediterranean fruit fly, primarily an issue in Western Australia rather than the eastern states.
But many within the Australian horticulture sector privately believe the real reason for Vietnam's decision to tighten its import regulations is because of that country's frustration over the length of time taken by Australia in deciding whether it will accept horticultural imports from Vietnam.
"The Vietnamese have been wanting to import lychees [to Australia] since 2003.
"However, we've only, in early December reviewed their management system to look at whether the Australian conditions for irradiated fruit are going to be successful," Ms Christoe said.
She says Australia's import risk assessment (IRA) process needs to be faster, but should also be reviewed to 'be moving hand in hand, strategically, with out exports, so we don't have trade being banned.'
But Ms Christoe says that doesn't mean compromising Australia's quarantine conditions.
"We're asking for it just to be looked at a lot faster.
"We're not saying there's anything wrong with the produce that's being reviewed, we just need to be reviewing it faster and [with] more resources being applied to it," she said.
Cherry Growers Australia chief executive Simon Boughey has also supported the call for a review of Australia's assessment processes.
"Australia's a very difficult place sometimes to bring fruit into, so I think we've got to look at the whole system," he said.
"When we talk about importation of fruit, it's the market forces that will be at play in terms of how much of that fruit will actually be consumed by the Australian consumer."
Mr Boughey says industry is 'very, very keen' to work with the Australian Department of Agriculture to resolve issues with Vietnam and restore trade as quickly as possible, but he wouldn't speculate on a timeframe within which that might be achieved.
In a statement, a Department of Agriculture spokesman said it is 'working with the Vietnamese Government to provide additional information about fruit fly management and control in Australia.'
"Officials in the region are meeting as often as possible with Vietnamese counterparts to minimise trade disruptions and encourage early resolution of Vietnam's concerns," the spokesman said.
"We value our trade relationship with Vietnam very highly and are committed to providing Vietnam with products that meet their importing country requirements, just as we are committed to ensuring Australian producers have cost effective treatment options to access the market."
The Department is due to host a fifth teleconference with industry representatives tomorrow, to update them on the progress of negotiations.
Article via ABC Rural News - 5 Jan 2015
Growers of $50 billion horticultural industry get 'Voice

'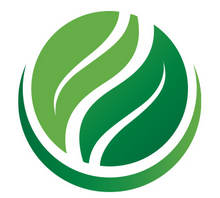 18 Dec 2014
Growers across 21 horticultural industries have united under the 'Voice of Horticulture' to represent and build support and understanding of Australia's $50 billion horticulture industry.
"Voice of Horticulture represents all horticultural growers and businesses across fruit, nuts, turf, nursery plants and cut flowers, who work every day to feed and sustain us," says Tania Chapman, Chair, Voice of Horticulture. "These commodities are a crucial part of a healthy diet and lifestyle and we expect to see increasing demand for them."
Horticulture is the biggest employer of all the agricultural industries in Australia – employing a third of all agricultural workers – and is the third biggest by value ($10 billion at the farm gate and over $50 billion at retail). In 2013/14 the value of horticulture exports achieved a record high of $1.5 billion.