Horticulture Innovation Australia (HIA) is taking a new investment model to industry that promises to revolutionise how horticulture addresses the key strategic R&D issues that underpin the long-term viability of the sector.

The model prioritises long-term investments for the horticulture industry, while continuing to support sector specific investment, through the establishment of two separate investment pools.
Releasing a consultation paper - Determining the Strategic Investment Priorities for the Australian Horticulture Industry – today, HIA Chairman Selwyn Snell said the new not-for-profit, grower-owned structure of HIA provided an opportunity to address more strategic research areas.
"Numerous reviews and investigations identified the need for longer term investments in large key strategic projects that will ensure a sustainable and competitive industry into the future," Mr Snell said.

"To achieve this, a Strategic Co-Investment Funding Pool (Pool 2) will be established specifically to address research priorities that will have an impact on the viability of the horticultural sector."
Approximately $20m worth of seed funding will eventually be allocated to this strategic pool and it is expected that co-investors will help to more than double the amount of money available.
The consultation paper – and an invitation to growers and other stakeholders to make submissions on priority areas and solutions – will be the first stage in extensive consultation to confirm research priorities for Pool 2.

"The paper identifies priority areas like market access, supply chain pressures, labour, climate and biosecurity as essential to creating a sustainable and competitive Australian horticultural industry, and which typically require long term investment."
"We want feedback on the priority areas identified in the paper, as well as any other issues or areas that growers feel are important," Mr Snell said.

HIA will consult directly with industry stakeholders, and by mid-year will release a whitepaper that identifies the strategic R&D investment priorities, explains the decision process and allocates funds to priority areas.

While looking to advance strategic investment, Mr Snell said the Board recognised that levies paid by growers need to be reinvested in those respective industries to meet industry specific challenges and opportunities.

"Under the new structure, an investment pool of approximately $60m (Pool 1) will be available for individual industry R&D and marketing activity."
He said the new structure (Pool 1) offers industry an opportunity to ensure maximum return on their levy investment.
"I urge growers and stakeholders to make submissions, and actively become involved in the process of determining their industry's future."
Vietnam has followed through on its intention to effectively ban imports of Australian fruit from 1 January, 2015.
Vietnam has issued no import permits for Australian fruit and vegetables for this year, citing concerns about fruit fly.
No produce is currently being traded.
Horticultural exports to Vietnam were worth $40 million last year.
The tablegrape industry made up $32 million of that, and Michelle Christoe from the Horticultural Exporters' Association says that's where the ban will hit hardest.
"There is no alternate market that has a clear trade path for the black table grapes, in particular the Midnight Beauty," she said.
"They won't get the same sort of returns on the local market, and at the moment we do have an oversupply of table grapes on the local market."
Vietnam has expressed particular concerns about Mediterranean fruit fly, primarily an issue in Western Australia rather than the eastern states.
But many within the Australian horticulture sector privately believe the real reason for Vietnam's decision to tighten its import regulations is because of that country's frustration over the length of time taken by Australia in deciding whether it will accept horticultural imports from Vietnam.
"The Vietnamese have been wanting to import lychees [to Australia] since 2003.
"However, we've only, in early December reviewed their management system to look at whether the Australian conditions for irradiated fruit are going to be successful," Ms Christoe said.
She says Australia's import risk assessment (IRA) process needs to be faster, but should also be reviewed to 'be moving hand in hand, strategically, with out exports, so we don't have trade being banned.'
But Ms Christoe says that doesn't mean compromising Australia's quarantine conditions.
"We're asking for it just to be looked at a lot faster.
"We're not saying there's anything wrong with the produce that's being reviewed, we just need to be reviewing it faster and [with] more resources being applied to it," she said.
Cherry Growers Australia chief executive Simon Boughey has also supported the call for a review of Australia's assessment processes.
"Australia's a very difficult place sometimes to bring fruit into, so I think we've got to look at the whole system," he said.
"When we talk about importation of fruit, it's the market forces that will be at play in terms of how much of that fruit will actually be consumed by the Australian consumer."
Mr Boughey says industry is 'very, very keen' to work with the Australian Department of Agriculture to resolve issues with Vietnam and restore trade as quickly as possible, but he wouldn't speculate on a timeframe within which that might be achieved.
In a statement, a Department of Agriculture spokesman said it is 'working with the Vietnamese Government to provide additional information about fruit fly management and control in Australia.'
"Officials in the region are meeting as often as possible with Vietnamese counterparts to minimise trade disruptions and encourage early resolution of Vietnam's concerns," the spokesman said.
"We value our trade relationship with Vietnam very highly and are committed to providing Vietnam with products that meet their importing country requirements, just as we are committed to ensuring Australian producers have cost effective treatment options to access the market."
The Department is due to host a fifth teleconference with industry representatives tomorrow, to update them on the progress of negotiations.
Article via ABC Rural News - 5 Jan 2015
Growers of $50 billion horticultural industry get 'Voice

'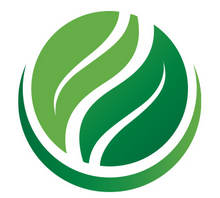 18 Dec 2014
Growers across 21 horticultural industries have united under the 'Voice of Horticulture' to represent and build support and understanding of Australia's $50 billion horticulture industry.
"Voice of Horticulture represents all horticultural growers and businesses across fruit, nuts, turf, nursery plants and cut flowers, who work every day to feed and sustain us," says Tania Chapman, Chair, Voice of Horticulture. "These commodities are a crucial part of a healthy diet and lifestyle and we expect to see increasing demand for them."
Horticulture is the biggest employer of all the agricultural industries in Australia – employing a third of all agricultural workers – and is the third biggest by value ($10 billion at the farm gate and over $50 billion at retail). In 2013/14 the value of horticulture exports achieved a record high of $1.5 billion.