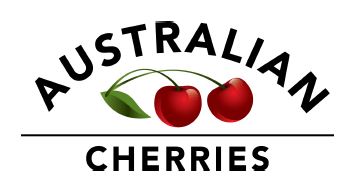 Media Release, November 2014
Cherish every moment this summer
Luscious local cherries are here! Cherries signify the taste of summer like no other fruit. However,the Australian cherry season lasts only 100 days so we are urged to cherish the moment with this summer's bountiful harvest. There are some great varieties available, and containing only 250 kilojoules (60 calories) per 100 grams and virtually no fat, Cherries are a guilt-free treat that can be enjoyed at any occasion.
"With this season's bumper crop, everyone should be able to purchase good quality cherries for the whole family to enjoy. We'd love to see everyone having fun and enjoying cherries this season," says Alison Jones, president of the Victorian Cherry Association.
Victorian cherry season launch event – pips will be flying!
A free public celebration of the 2014 Victorian Cherry Season will be held on Saturday 29 November between 10.30am and 12.30pm at Market Square, Dandenong Market. It will be racy,fast, comical and brimming with excitement!
To read more of this Media release, pleasee see below to download.