Media Release
Saturday 29 November 2914
Pip Pip Hooray and the winner is...
Pip Pip Hooray! The winner of the Victorian Cherry Association's 2014 Cherry Pip Competition held at Dandenong Market today was Dominic Massarotti of The Garlic King. With a pip distance of 12.82 metres Dominique pipped it in just in front of Paran Ramak whose pip distance was 12.23 metres. In third place was Duc Tran at 11.84 metres.
The competition is held each year to celebrate the Victorian Cherry Season and aims to bring everyone together tasting cherries, finding out where they are grown and stepping back to our childhoods when we playfully spat cherry pips in our back yards.
However the competition was hotly contested and, with a fabulous KitchenAid Stand Mixer (RRP $779) up for grabs, it's no wonder. Dominic and his wife Vanessa have had careers in the food and wine industry all their lives and their range of products are testament to this. It looks like this KitchenAid has found a home where it will be much used and loved.
As Runner Up, Paran got to take home a 5kg box of beautiful large juicy sweet cherries with Tran receiving a 2kg gift box of cherries as third place getter.
Competition MC and Dandenong Market resident chef, Russell Bald, espoused the virtues of cherries whilst urging market shoppers to get in on the action.
Over 40 shoppers took part in the competition and it was great to see a fair proportion of including women taking part - such was the lure of the fabulous prize. Others preferred cherry pip spitting as a spectator sport. But all felt it was a lot of fun and great to give the public a chance to head off against their market traders on the day.
The 2014 Victorian Cherry Season is shaping up to be a good one with plenty of good quality fruit for us to enjoy. Shoppers are urged not to delay their purchases as the season only lasts another 70 days. Do be sure to order your boxes of cherries for the festive season from your local greengrocer. Do also head out to your nearest farm to meet the growers, buy cherries at farm gate or to pick your own. Be sure to have lots of summer fun with cherries. They are so good for us too!
Some pics from the day!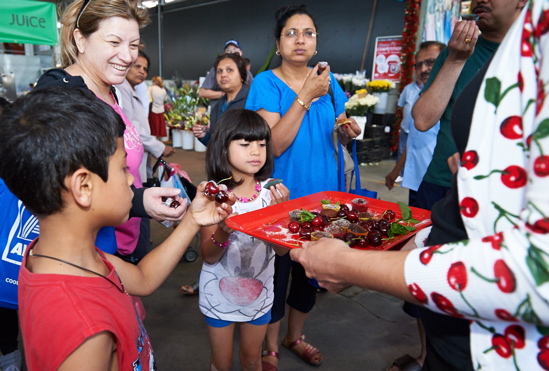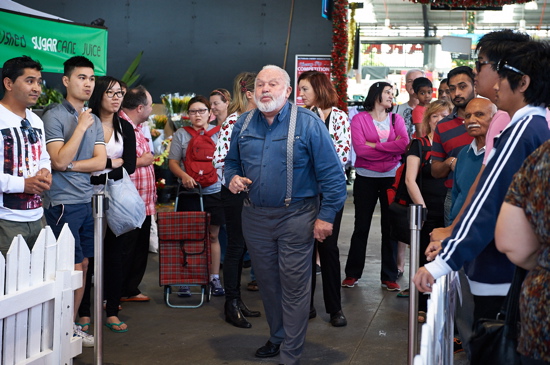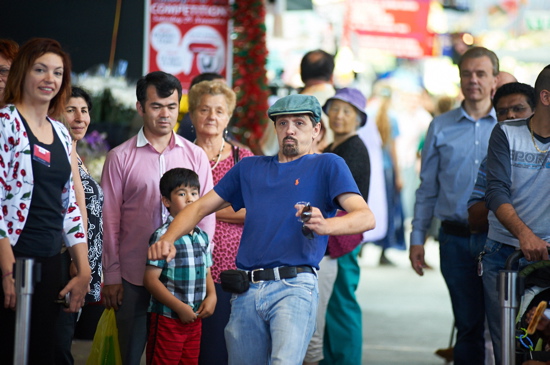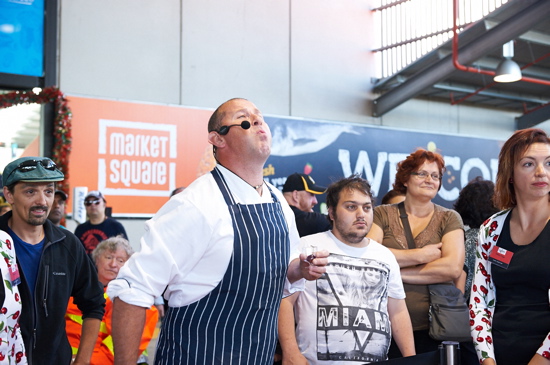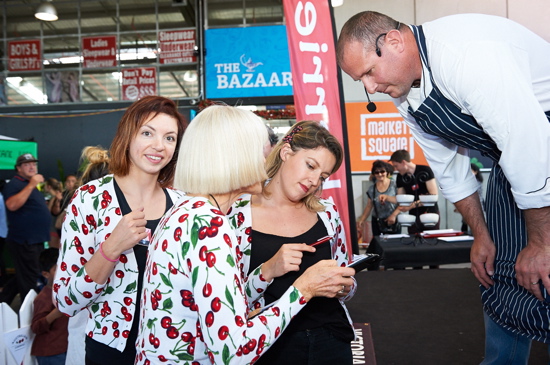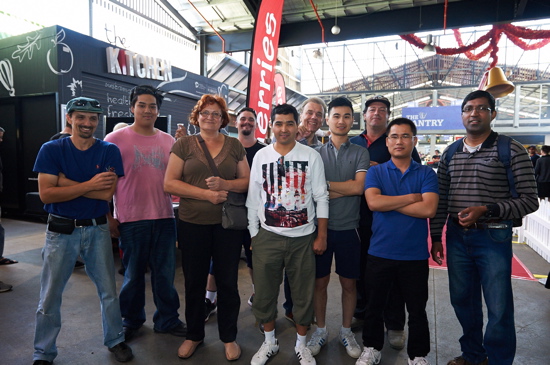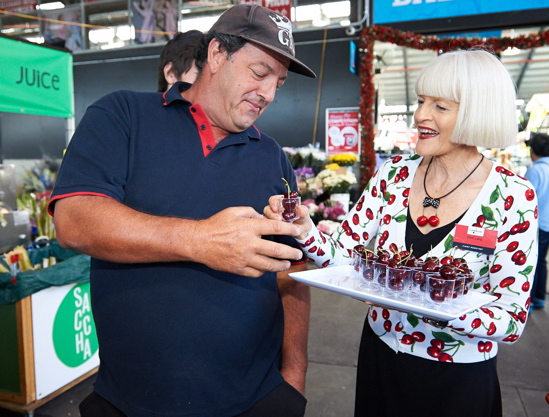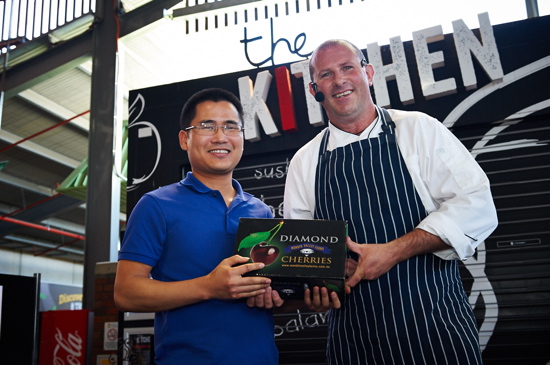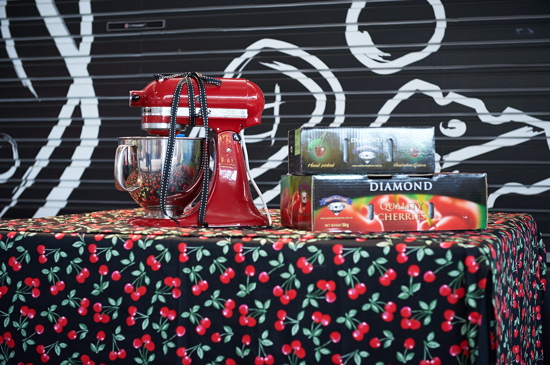 For further information please contact:
Alison Jones, President, Victorian Cherry Association M: 0438 174 925
Vikki Leng, Marketing Consultant, Victorian Cherry Association M: 0411 647 275 E: This email address is being protected from spambots. You need JavaScript enabled to view it.
Briony Walker, Marketing Manager, Dandenong Market M: 0448 940 096 E: This email address is being protected from spambots. You need JavaScript enabled to view it.