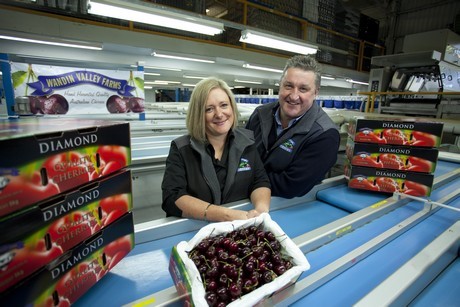 "This year looks on par with one of our better years"
The cherry harvest in Victoria has been slowed down slightly by cooler weather at the start of Spring, but it is just about to get underway.

"We are a few days away," explains Tim Jones from Wandin Valley Farms. "The first cherry picked will be for the domestic market, it will be the Earlise variety. Then we hope to be harvesting the Royal Hazel variety by the end of next week, this will hopefully be for export."

Wandin Valley has orchards in Tasmania as well as in Victoria and Tim expects the season to go on until the end of January.