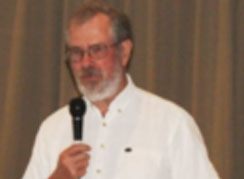 Hugh Dendy, a cherry grower in both British Columbia and New Zealand is a favourite speaker with growers at international conferences.
He learns about cherries faster than most of us by having two cherry seasons a year.
Hugh spoke about the following at the conference:
Changing trends
New Varieties – breeding program
Difference between growing in the northern and southern hemispheres
International trends.