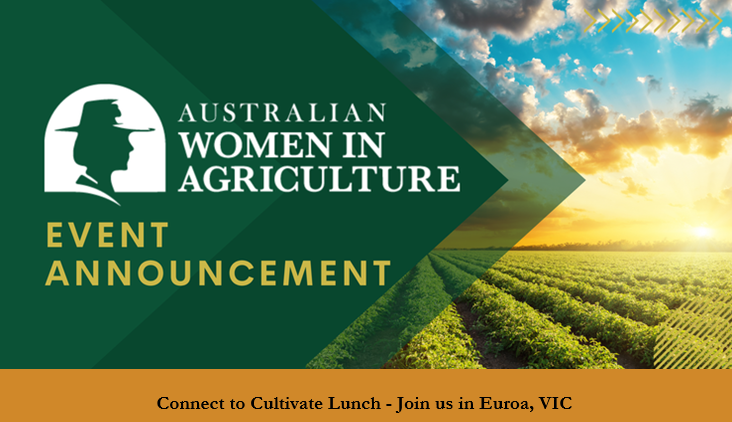 AWiA has been rolling out the 2022 Connect to Cultivate national event series with great success so far in Canberra in the ACT, Toowomba in QLD and Dubbo in NSW. The next event is now locked in to continue the connections with members and new friends in VIC - scheduled for Euroa on Friday 9 December at the Euroa Golf Club from 3pm to 8pm.
This event will bring together incredible leaders and guests for an afternoon tea and dinner to help connect the Euroa community and surrounding regions after a very tough year.
This special event in Euroa will include the below speakers:
Kate Auty - Euroa barrister, historian, farmer, and community activist.
Karen Maroney - Deputy Chair of AgBiz Assist (Rural Financial Counselling Service)
Cr Laura Binks - Mayor Strathbogie Shire and 2021 MBE Fellow
Rien Silverstein - Goulburn Valley orchardist and winner of the 2022 Women in Horticulture Award and the 2022 APAL (Apple and Pear Australia) Women in Horticulture Award
Jade Killoran - independent cover crop advisor and researcher, working in Victorian grazing systems and founder, of 'Healthy Farming Systems'
Members - your tickets are discounted to $10 and friends - your tickets are $30.