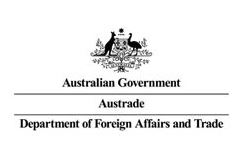 It was announced that last week, that the Australian Government committed an additional $241.9 million to continue the International Freight Assistance Mechanism (IFAM), helping keep international freight routes and flights operating until the end of the year.

Even though the IFAM is being extended, it's important to remember it is a temporary, emergency measure in response to an extraordinary situation. 

The extension will give Australian businesses more time to re-engineer their business models and adjust to a new and tougher trading environment created by COVID-19.

Qantas Freight remove change fees
From 07 July 2020, Qantas Freight will be providing greater flexibility with confirmed bookings. Qantas Freight is removing the fees for changes made to confirmed bookings within 48 hours of scheduled departure. Cancellation or no-shows will continue to attract fees, so please make sure any cancellations are made at least 48 hours before departure.
Register your interest
Exporters should submit an Expression of Interest (EOI) and keep in regular contact with freight forwarders to access IFAM supported flights. Further information on how IFAM works is available on the IFAM webpage.