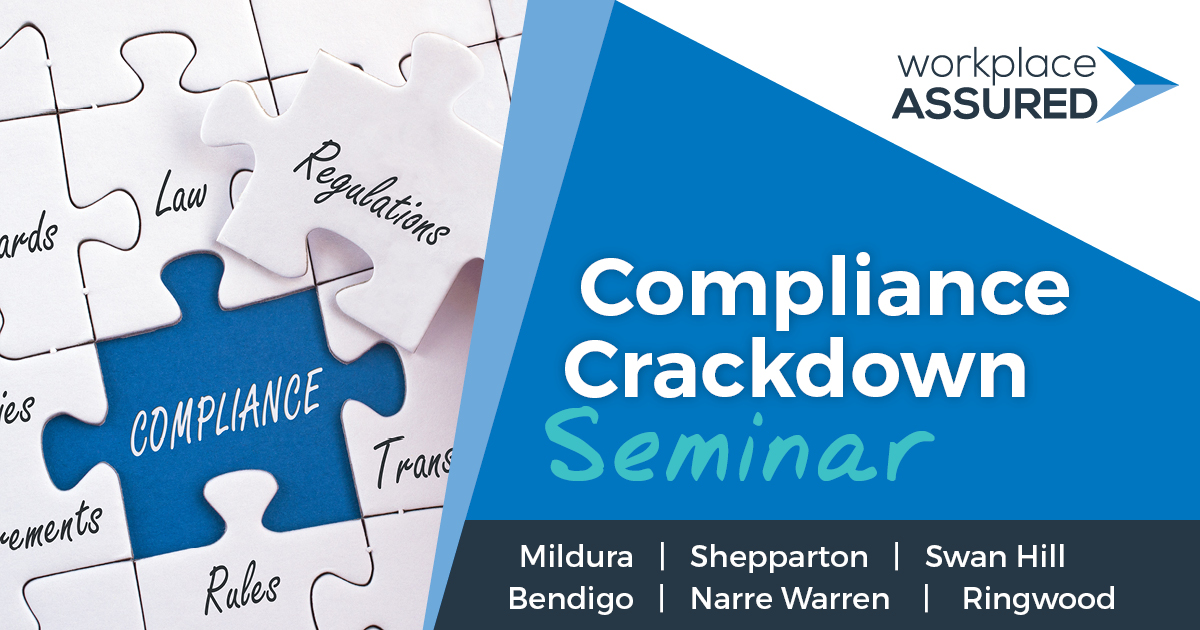 20-22 August
Multiple sessions and locations

Are you crystal clear on your legal responsibility as an employer or manager of people?

The ground is shifting. In the past year, a number of landmark court decisions have sent shockwaves through the industrial relations landscape. Business is grappling with uncertainty and the risk of getting it wrong.

Seminar topics include:
The basics of compliance, with practical tips to protect your business.
Casual employment conversion and preventing 'double dipping'.
Superannuation and Annual Leave Loading.
VIC Long Service Leave, parental leave and portable leave.
Single Touch Payroll obligations for employers.
Q&A opportunity to get answers around your specific concerns for your business.