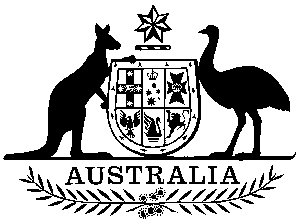 Media Release
Minister for Trade, Tourism and Investment, Senator the Hon Simon Birmingham
Australian exporters will soon start reaping the benefits of the Indonesia-Australia Comprehensive Economic Partnership Agreement (IA-CEPA), with Australia receiving formal notification that Indonesia has completed its domestic ratification processes. Federal Trade Minister Simon Birmingham said the landmark trade deal with Indonesia would enhance export opportunities and deliver significant benefits for Australian farmers, businesses and investors.
"After discussions earlier this week with my Indonesian counterpart, Minister of Trade Agus Suparmanto, we welcome this step that will see the benefits of this trade agreement flow from 5 July this year," Minister Birmingham said.
"Securing a trade agreement with Indonesia has been a longstanding objective of our government, to further strengthen the strategic partnership between our nations and further expand the choices available for Australian exporters.